Submitted by

Anonymous (not verified)

on Fri, 09/25/2015 - 09:01
We are happy to invite You to participate in 5th SEE Conference titled
Entrepreneurial society: current trends and future prospects in entreprenurship, organization and management
and two round table:
1) Life and work of Marin Buble and
2) Entrepreneurship Education
which will be held 25-26th September 2015 in Varaždin, Croatia
and hosted by the Faculty of Organization and Informatics, University of Zagreb.
The annual meeting and the round table will be dedicated to the memory of Marin Buble Professor
Emeritus Ph. D, one of the initiators of this event.
Programm and Organizing Committee
Call for papers and participation (.pdf)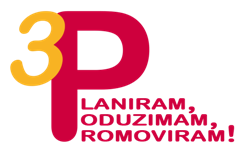 University of Zagreb

Faculty of Organization and Informatics

Croatia

University of Dubrovnik

Department of Economics and Business Economics

Croatia

University of Zagreb

Faculty of Economics and Business

Croatia

University of Mostar 

Faculty of Economics

Bosnia and Herzegovina

University of Rijeka

Faculty of Economics Rijeka

Croatia

Juraj Dobrila University of Pula

Faculty of Economics and Tourism "Dr. Mijo Mirković"

Croatia

J.J. Strossmayer University of Osijek

Faculty of Economics

Croatia

University of Split

Faculty of Economics

Croatia

University of Sarajevo

School of Economics and Business in Sarajevo

Bosnia and Herzegovina

University of Tuzla

Faculty of Economics

Bosnia and Herzegovina

 

 
 
 
 

University of Rijeka

Faculty of Turism and Hospitality Management

Croatia